Through wall flashing is considered the most satisfactory method of permanently preventing leaks. It can be made of various materials, with metal almost always being the superior choice.
We can fabricate almost any shape and size of through wall flashing required in no time.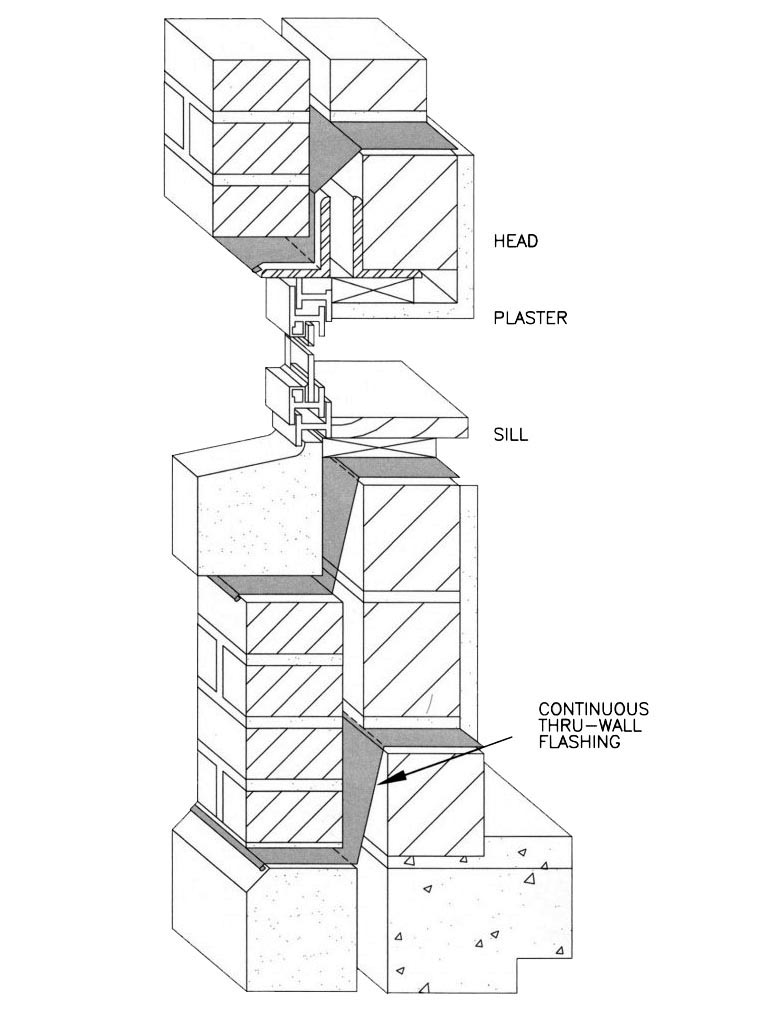 In the following diagram you can see the most common places where continuous through wall flashing is used.