Roof drainage is one of the most essential parts of a building. At Bensalem Metal we can fabricate heavy duty commercial box gutters of any required size.
In the following Figure you can see the most commonly used rectangular gutter styles.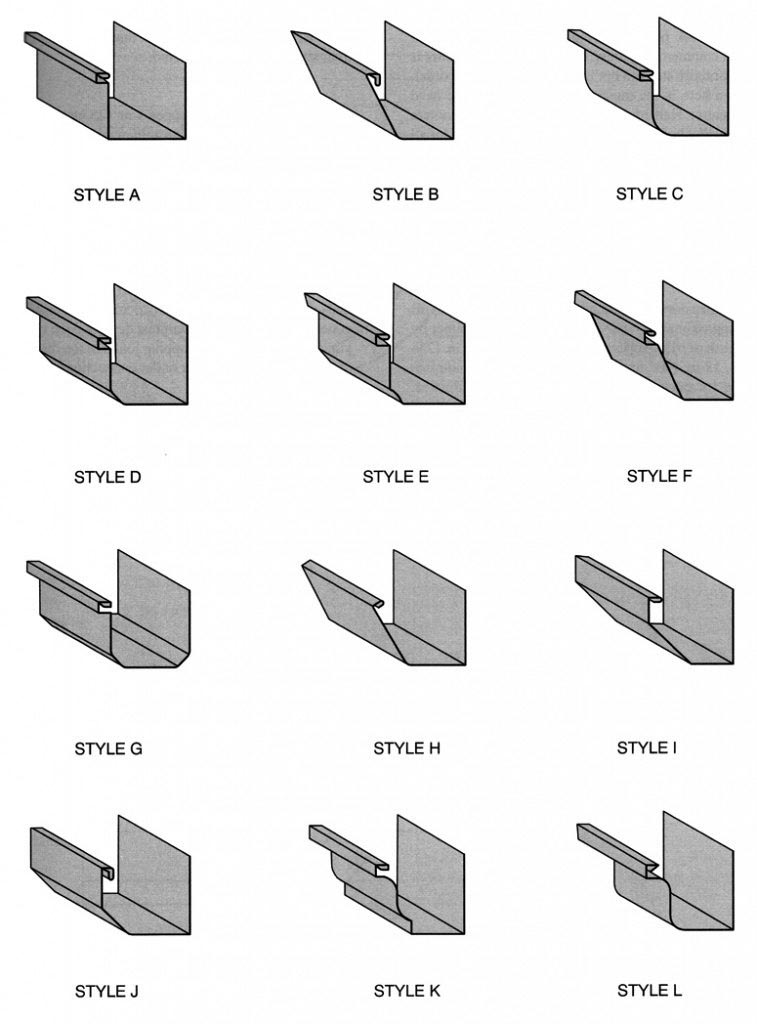 The material and color can vary to match your project's specifications. Most commonly they are fabricated from 0.032″ to 0.050″ aluminum or 24 Ga galvalume steel.
We can also fabricate heavy duty  downspouts to match the gutters. Rectangular closed ones are most commonly used however other shapes can be formed as well if required.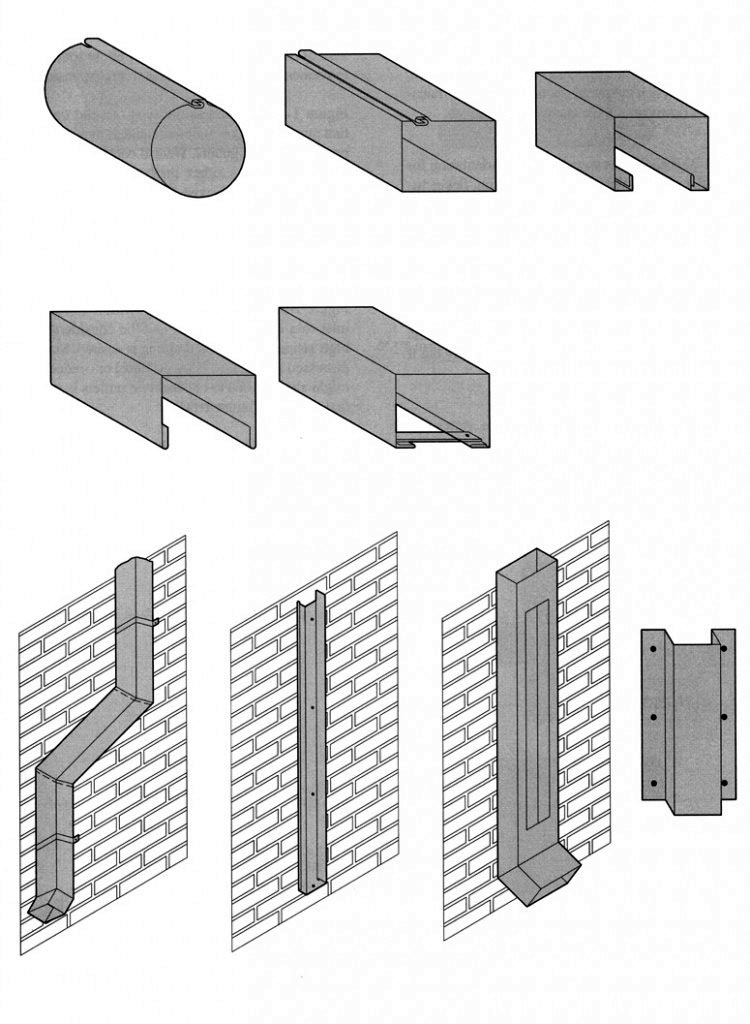 Please contact us and we can work on a sample or mockup together as well as a competitive quote.