Suspended Metal Canopies
At Bensalem Metal we can fabricate and install (if needed) metal canopies of various designs.
Our pre-engineered suspended systems have a clean look from above and underneath.
0.050″ Clear Anodized aluminum interlocking soffit panels create clean  modern appearance of a composite metal ceiling at a fraction of the price. Width of the panels can be changed to achieve universal seam distribution under the metal canopies. Other soffit colors, materials and designs are also available.
From above the metal canopies are covered with mechanically seamed Englert A1301 standing seam roofing system. It adds superior protection from the elements.  The roof can have different options of internal gutter to properly drain all water. Roofing on the metal canopies will carry 35 years finish warranty along with weather-tightness warranty if required.
Exterior lights can be easily added during installation if needed as all metal canopies are designed to be completely waterproof.
How Hard Is It to Install Our Suspended Metal Canopy?
While some common skills are needed it is not very complicated as the system comes with all accessories required for a clean successful installation. Here is quick overview of the process.
Metal Frame is fastened to the wall. Some parts of it can be disassembled for convenience.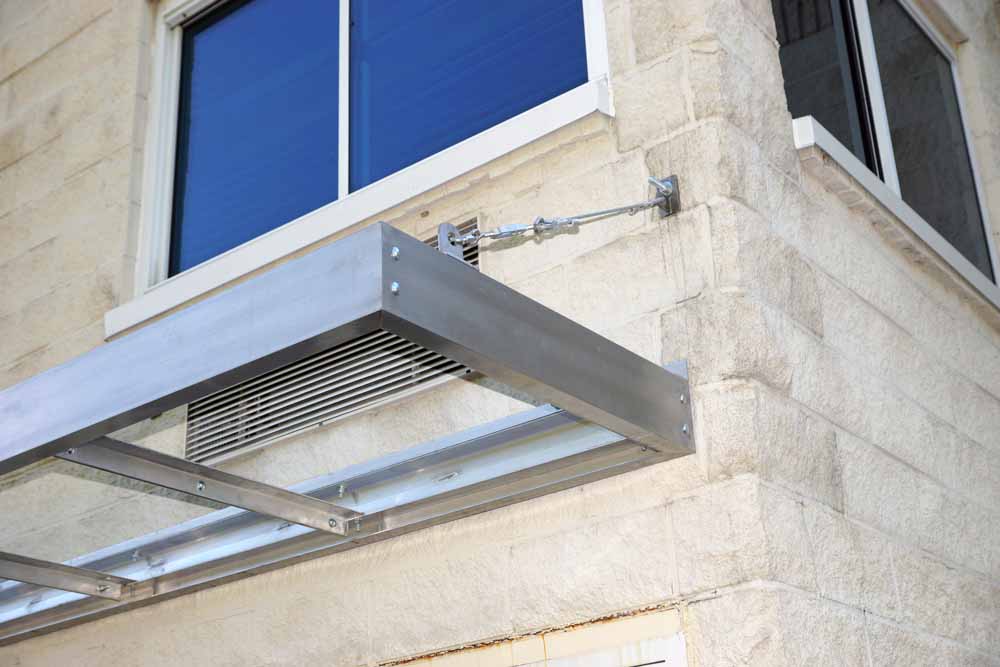 Metal canopy suspension wires are tightened to keep the frame level.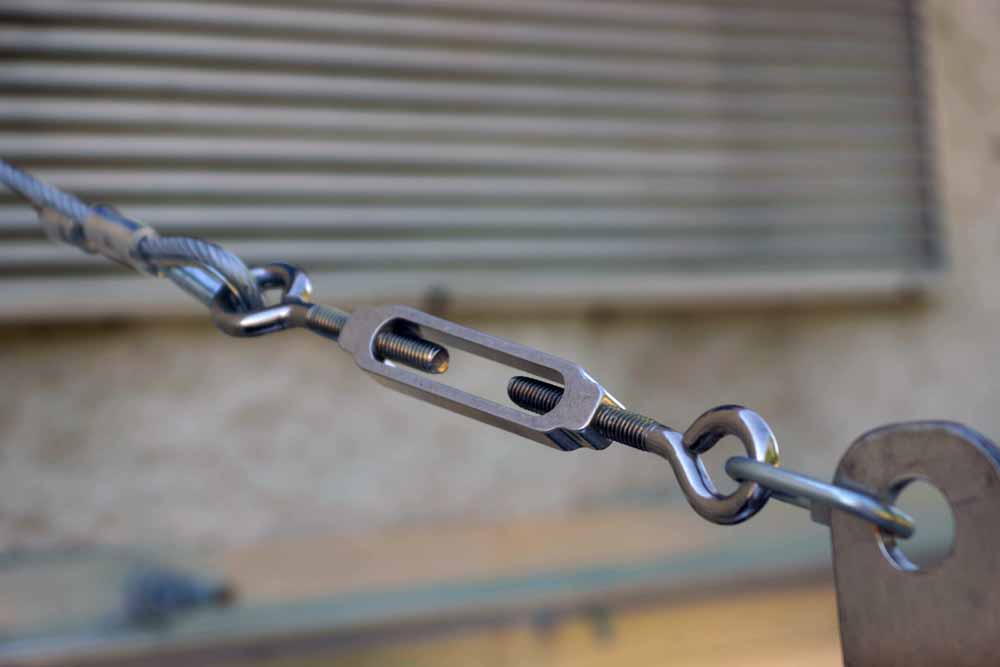 Pre-cut  aluminum soffit panels are installed inside the frame J-channels. Minor adjustments need to be made with first and last panels.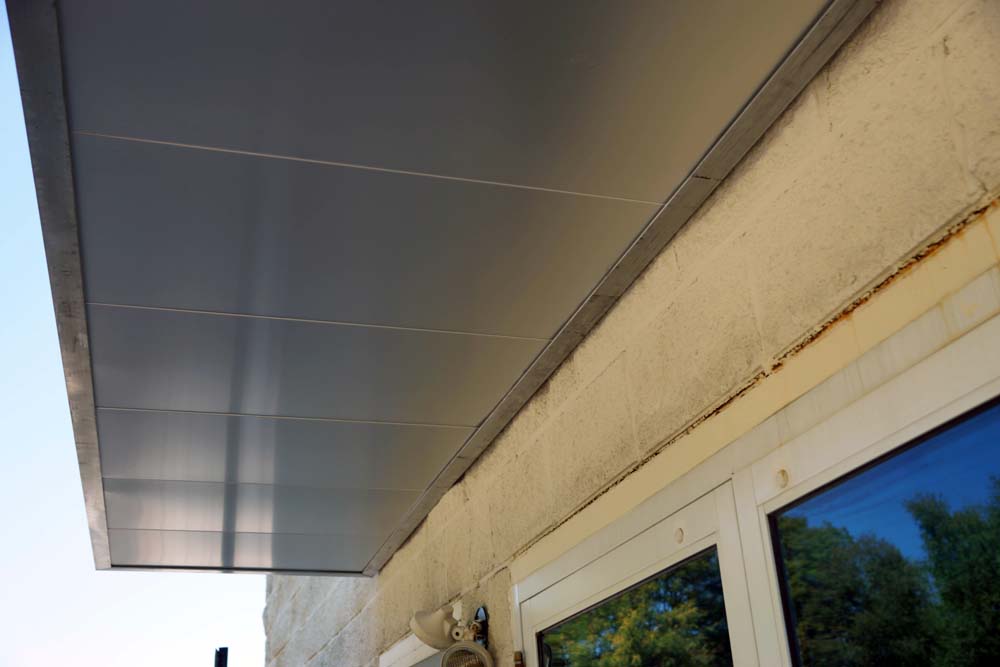 Gutter is placed inside and the hole is cut in soffit ceiling to accept the downspout outlet.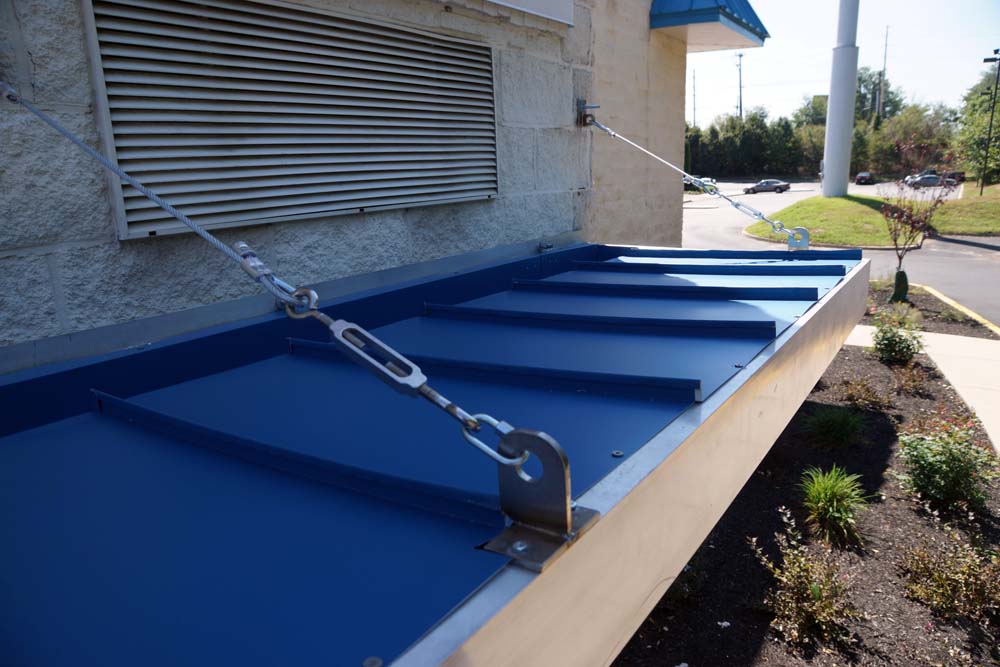 All perimeter flashings of roofing system are installed.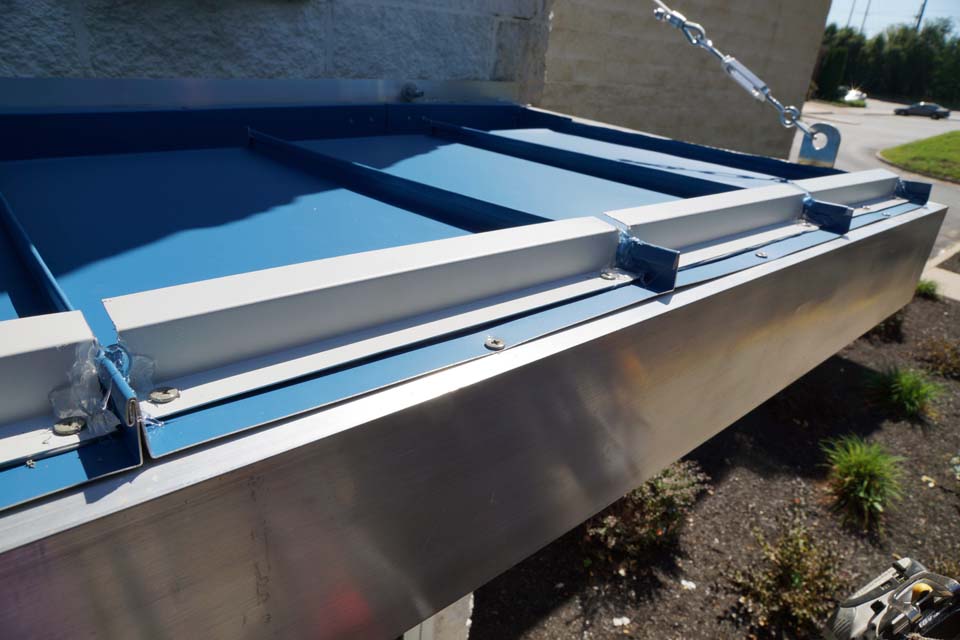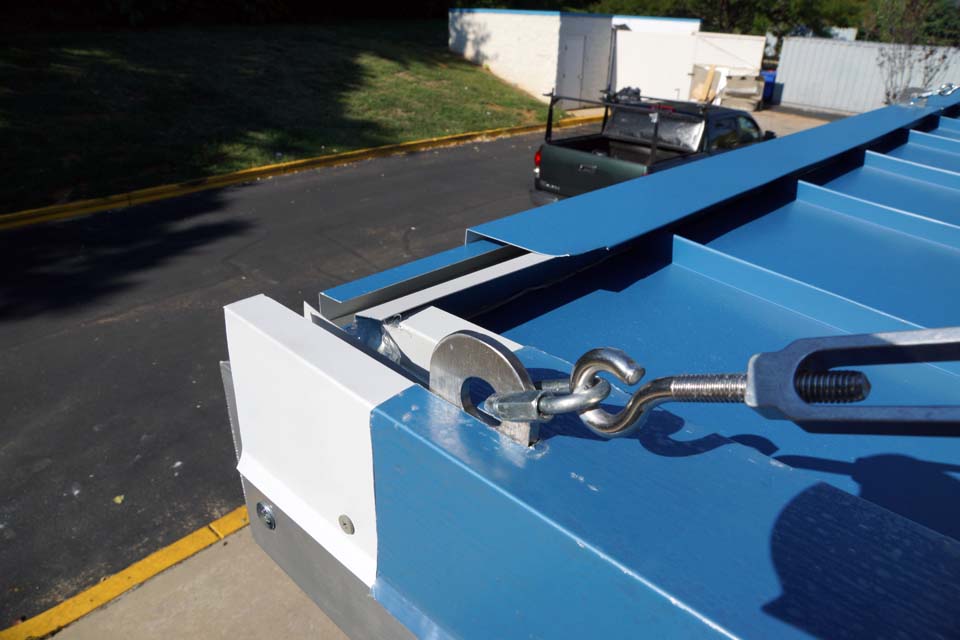 Counter flashing is installed and sealed to the wall for a watertight connection between finished metal canopy and building envelope.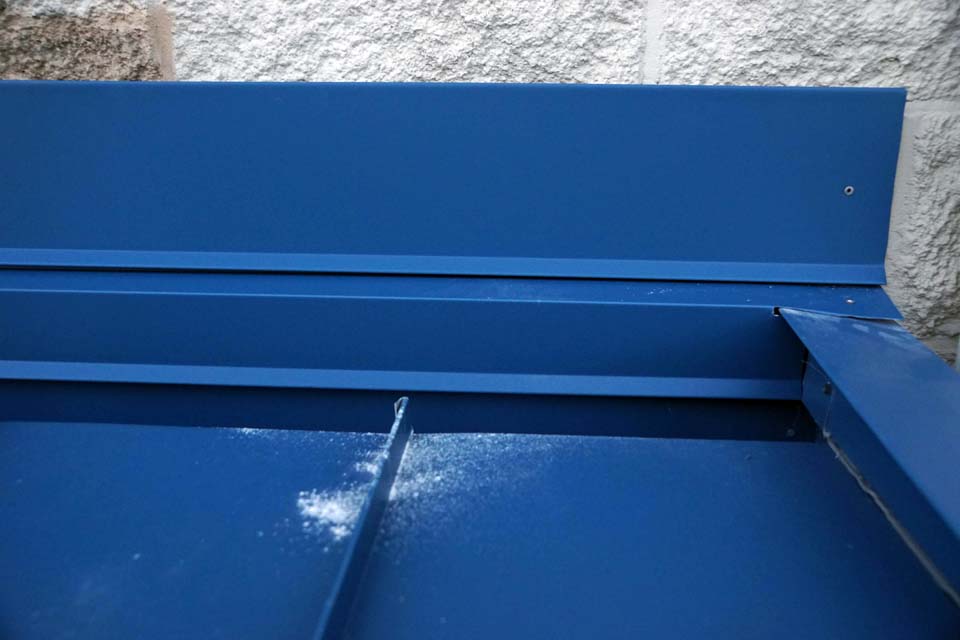 Downspout is connected to an outlet. All protection films are removed which completes the metal canopy installation process.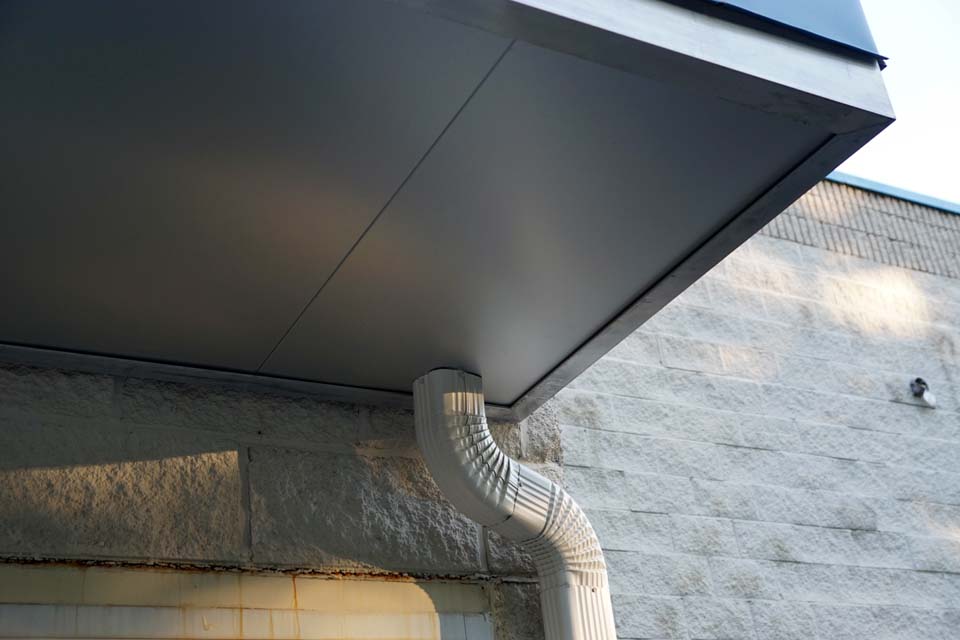 What Warranty Will Our Metal Canopies Carry?
Metal manufacturer warranty.

Aluminum sheets used for roofing over the canopy are delivered to us painted (Kynar 500/Hylar 5000) by metal manufacturer. The finish is not damaged during the fabrication process.  The final product will carry manufacturer's metal finish warranty against discolorations for up to 35 years.

Bensalem Metal fabricator warranty.

We are providing lifetime system warranty for commercial projects. Proper installation and inspection are required.
What Are The Lead Times?
We are very flexible and can expedite any order if needed. Usually it takes  10-15 business days to fabricate the complete system.
How Much Does It Cost?
Every canopy is different but we will quote your project very fast and accurately once you contact us.
Where Do We Ship?
Our main area of operation extends from Washington, DC to New York, NY and covers all parts of NJ, PA, DE and MD and some parts of the state of NY.
All other areas can still be served as we ship nationwide. The delivery will be done through common carriers.
For local customers pickups are easily arranged as well.